Posted: Sun Nov 18, 2007 4:05 pm
Thanks so much everyone. Yes, that is me holding him at the breeders home and he is just a little sweetie. I'll show you a better picture. The breeder is holding him. I think he is adorable and we've gone to see him (almost a two hour drive) twice now. I told my husband we need to give the breeder a break this weekend as we are getting him next Sunday. I'm really excited. There will never be another dog like Casey, but if this little fellow can be half as gentle and kind, I'll be happy. He is an australian shepherd and will be bigger than Callie. I hope the two of them can become friends. Callie can be a little pain in the a** sometimes thinking she runs the show and has to be told whose the boss. She really did love Casey though and they played very well together.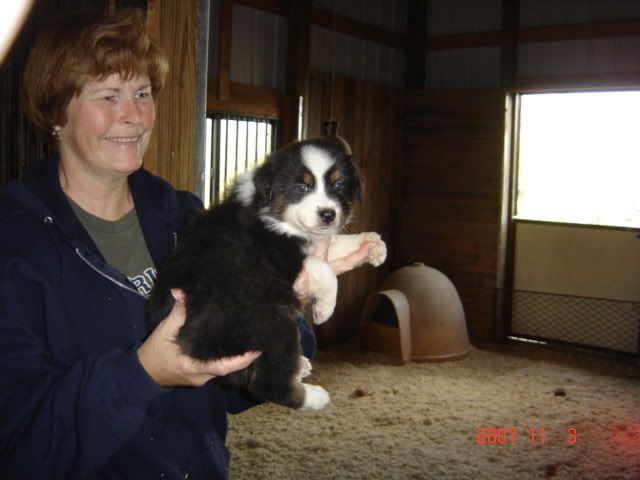 Big hugs to you and your special furkids and I sure hope they are all doing well!